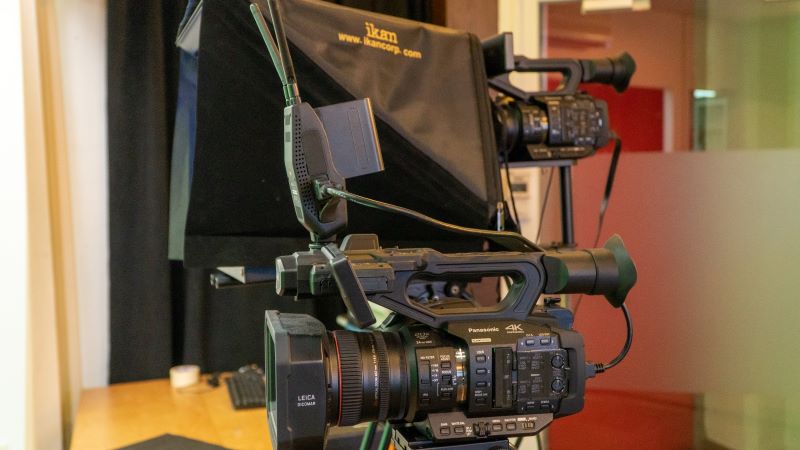 At
Spring Forest Studio
, we provide 4K cameras and high-quality audio capture for good quality
live
streaming. We can set up from 1 camera to 24 cameras to cover different angles off stage or on stage or within the live
audience
. We have both wired and wireless cameras for both static and mobile positions.
We pre-plan and create overlays, picture-in-picture, animated titles or scrolling tickets similar to the ones you see on news broadcast channels. Incorporate your presentation slides for good quality visuals.
Good audio microphones are used for clear sound quality. Over the internet interviews using our software integrated internet video
conference
. Experienced director to switch from scene to scene to produce engaging sessions. We can help you create webinars and in-studio presentation to save cost from booking auditoriums. Call us or contact us now for your 
events
. www.
springforeststudio.com